PA Sport
Published: 13th January 2017
By AM FREE Racing Tips
PA Sport
Grand National-winning jockey Pat Buckley has paid a warm tribute to fellow Aintree hero and "great fellow" Brian Fletcher, whose death at the age of 69 was announced on Thursday.
While Buckley won one National aboard Ayala in 1963, Fletcher had three triumphs to his name, with the incomparable Red Rum in 1973 and 1974 and Red Alligator in 1968.
Buckley hailed Fletcher's skills in the saddle, as well as his determination in the plate.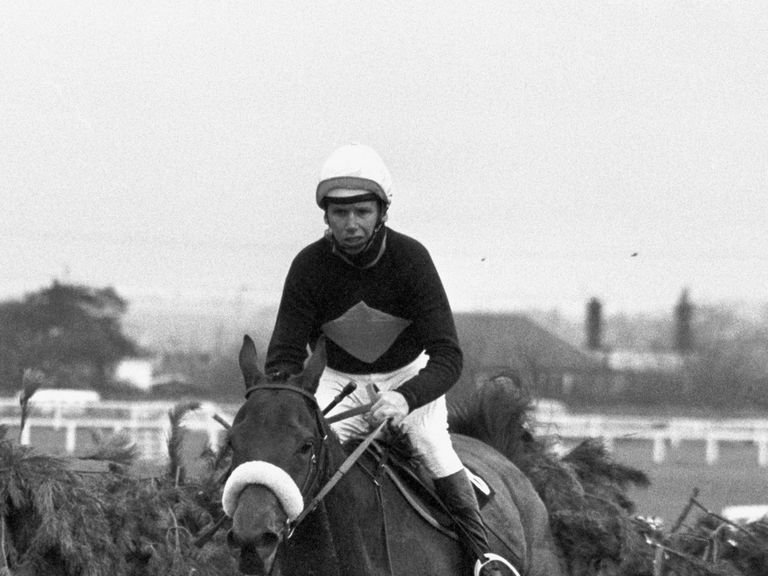 "Brian was himself, he was a hard man to ride against, no quarters were asked or given," he said.
"He was a great fellow, a big friend of mine and we travelled around together. He didn't say that much, but what he said made sense.
"You only have to look at his record at Aintree. Brian was an excellent horseman. I wouldn't say he was all that stylish, but to sit and watch him was an education.
"He always knew where to be, particularly at Liverpool, it was instinctive.
"He was never very exuberant after a winner, he always had a funny smile on his face as if he was saying 'I whipped you lads again'."
Red Rum's 1973 victory at Aintree has transcended into racing folklore, as he made up masses of ground and cut down front-runner Crisp in the shadow of the post to secure an unlikely triumph for Fletcher and trainer Ginger McCain.
Buckley, who was also in action in that famous renewal, said: "I fell early, at the first ditch I think. Crisp and Richard Pitman made it a furious pace.
"I was standing at the last fence and by then you could see that Crisp had had enough. Brian, on the other hand, wasn't catching pigeons either, but he wouldn't give in and that was one of his great attributes.
"I think that was one of the most brilliant exhibitions around Liverpool I've ever seen. He could have thrown the towel in at Becher's the second time, but he kept at him.
"Winning the National three times never changed him. We had a function at Aintree a good few years ago for Bob Champion's Cancer Trust and Brian wasn't at it.
"When we came out of the marquee, poor Brian was stood there and he said 'nobody asked me to come in'.
"Most of us guys have kept in touch, it's easier now with Facebook and what have you, but Brian sort of faded into obscurity."
Former BBC commentator John Hanmer recalled his first meeting with Fletcher, whose strengths were not confined to the saddle.
"When I first met him he was quite quiet and shy, but he was very determined and had very strong opinions," said Hanmer.
"I remember when he won the Grand National for the first time, Red Rum won a race at Perth and got disqualified.
"Brian didn't do himself any favours in the stewards' room by telling them that they were very lucky to have a Grand National winner running up there and they shouldn't even think about disqualifying him. That didn't go down very well!
"He was a brilliant rider. He was very good at the obstacles and a very good tactician, but he liked to do it his own way.
"He was very successful, but unfortunately he got a lot of concussion from bangs on the head, which gave him a lot of problems in later life. Nowadays jockeys are much more carefully supervised."